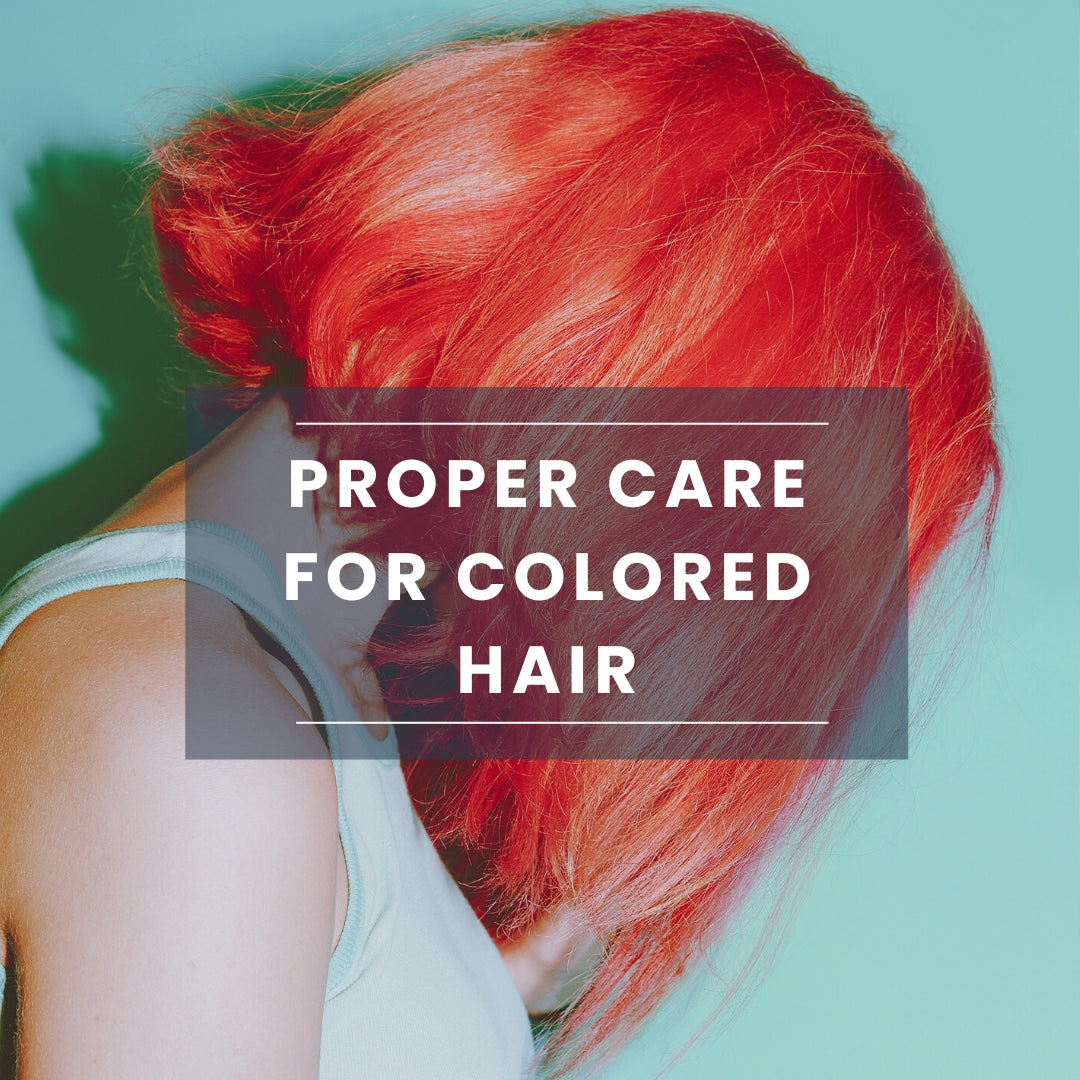 Coloring your hair can be a wonderful way to express yourself and refresh your look. However, maintaining the vibrancy and health of your colored hair requires special care. In this post, we'll share essential tips and techniques to help you properly care for your colored locks, ensuring your color stays vibrant and long-lasting. We'll also introduce you to the GIRL+HAIR Curl Cloud Collection, a curated selection of products specially designed to protect and nourish colored hair.

The foundation of proper colored hair care lies in using color-safe products. Opt for sulfate-free shampoos and conditioners like the GIRL+HAIR Cleanse Shampoo and Nourish Conditioner from the Curl Cloud Collection. These products gently cleanse your hair and scalp without stripping away your color, while providing essential moisture and nutrients.

An Apple Cider Vinegar (ACV) rinse is a game-changer for colored hair. The GIRL+HAIR Clear+ ACV Rinse from the Curl Cloud Collection is a mild, color safe clarifying formula that helps remove product buildup and impurities, while sealing the hair cuticle to lock in your color. Incorporate this rinse into your hair care routine once a week to maintain your color's vibrancy.

Frequent washing can cause color fading and dryness, so it's best to wash your colored hair every other day or less. When you do wash, rinse with cold water to help seal the hair cuticles and preserve your color for longer.
Colored hair needs extra hydration and nourishment to maintain its shine and strength. The GIRL+HAIR Nourish Leave-In Conditioner from the Curl Cloud Collection is enriched with botanical oils that deeply moisturize and protect your colored locks. Apply a small amount to damp hair after washing for added hydration and to prevent color fading.
An effective way to protect your colored hair from harmful UV rays is by using accessories like wide-brimmed hats, scarves, or headwraps. These stylish options not only add a touch of elegance to your look but also form a physical barrier against the sun's rays, reducing UV exposure to your hair.
Embrace your personal style and accessorize with confidence while giving your colored locks the protection they need. Additionally, when spending time under direct sunlight, consider tying a scarf or wrapping your hair in a protective style to minimize UV exposure and preserve your hair color's vibrancy.
Heat styling can take a toll on colored hair, leading to dryness and damage. To preserve your hair's health and color vibrancy, try to minimize heat styling as much as possible. Embrace heatless styling techniques such as air-drying your hair after washing it. Gently pat your hair dry with a microfiber towel to avoid unnecessary friction that could cause color fade. Experiment with heatless hairstyles like braids, twists, buns, or soft waves created with hair rollers or overnight braiding.
These alternatives not only protect your hair from heat damage but also allow you to achieve stunning looks without compromising on style. Embrace your natural texture and explore the countless heatless styling options available to keep your colored hair looking fabulous and healthy.
Maintaining the vibrancy and health of your colored hair is achievable with the right care and products. Follow these essential tips and make the GIRL+HAIR Curl Cloud Collection your go-to hair care solution for colored hair. Embrace your gorgeous colored tresses with confidence, knowing that you're giving them the love and protection they need to stay vibrant and stunning.