These Target Takeoff Program Grads Are Paving the Way for Natural Protective Haircare
One of those brands was Girl + Hair, a natural protective haircare line all about empowering women to embrace their natural hair, naturally. It was created by husband-and-wife team Camille and Josef Verovic, and inspired by Camille's own journey to find the right products for her haircare needs...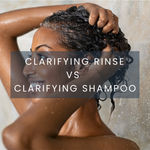 Not sure whether to use a clarifying hair rinse or shampoo? Learn the difference between the two and how to...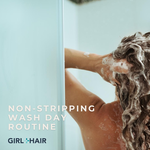 Of course, we do! So comes the innovative G+H water-to-foam shampoo concept claiming to be wildly beneficial for all natural...