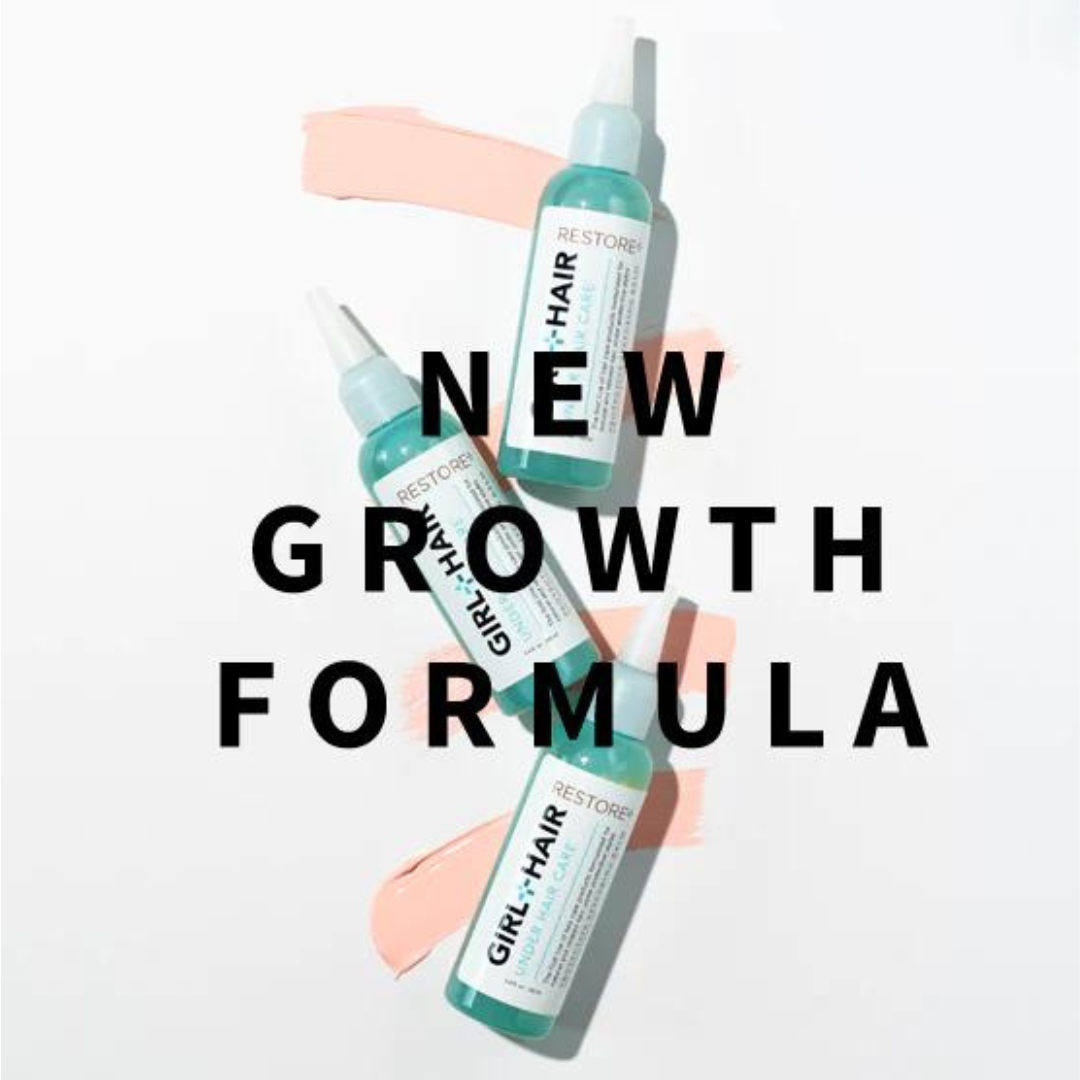 NEW FORMULA = NEW GROWTH
Newly formulated with MORE healthy hair growth in mind + MORE of our favorite growth promoting ingredients = Castor Oil, Olive Oil, Tea Tree Oil, and MORE.

WHAT IS DIFFERENT?

The new formula has the "The Power of 9" oils:
castor oil
sunflower oil
olive oil
abyssinian oil
neem oil
pimento oil
tea tree oil
grape seed oil
coconut oil
This combo nourishes and softens the hair shaft to relieve itch, minimize breakage and promote growth. We've also increased the amount of castor oil. Castor oil is known to promote healthy hair follicles and support hair growth through improved elasticity.

ANY OTHER BENEFITS?

RESTORE+ is also formulated with olive oil, which works to moisturize hair and offers plenty antioxidants for improved scalp and hair health. Tea tree oil pairs with the olive oil as a dynamic duo for restoring and retaining moisture while providing anti-inflammatory benefits.