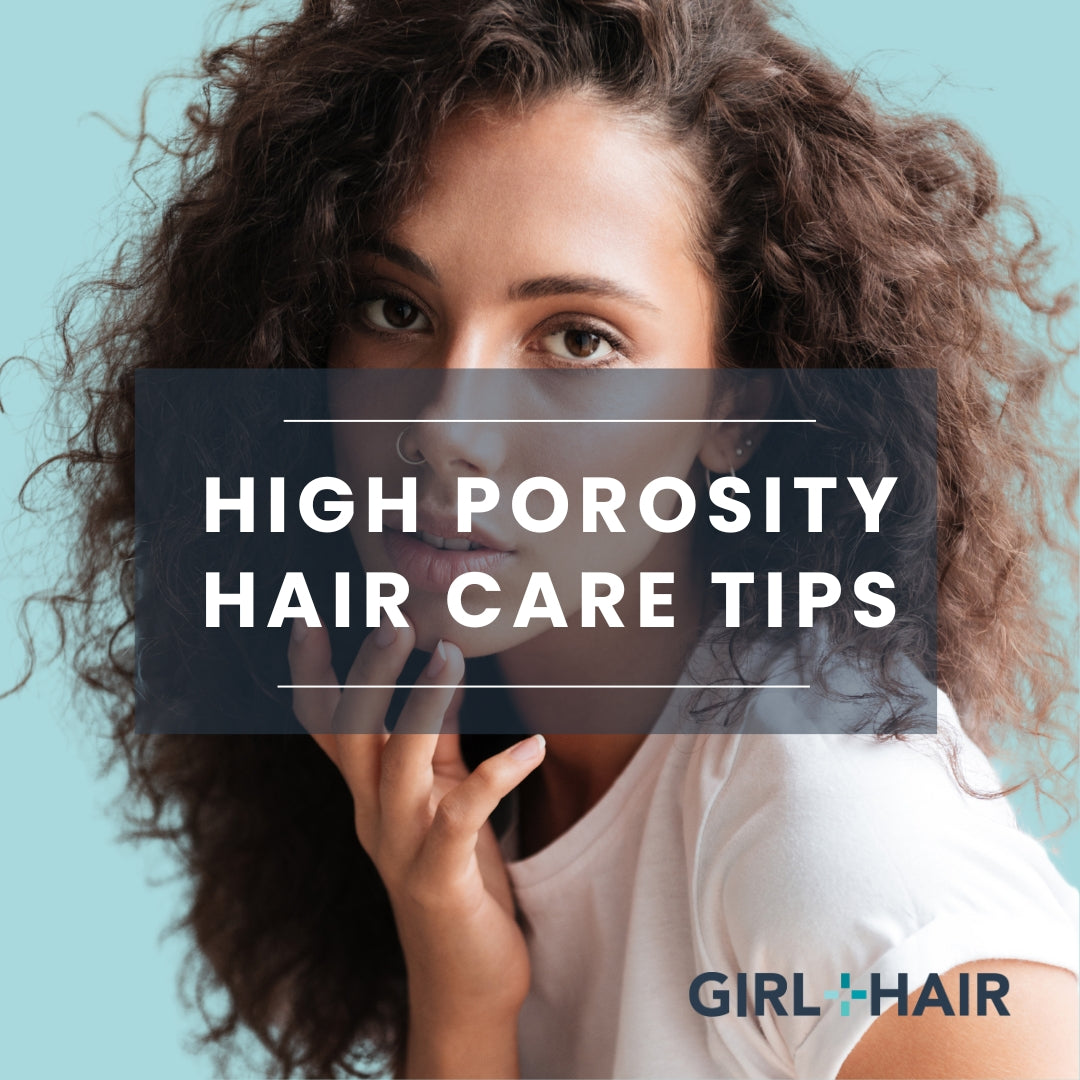 When it comes to managing highly porous hair, the goals should be reducing and reversing damage to the cuticle, and also helping your hair retain moisture. High porosity hair can be a blessing and a challenge. It readily absorbs moisture but struggles to retain it. To ensure your hair stays healthy and lustrous, it's essential to use the right products and follow specific care routines.
In this guide, we'll explore the best ways to care for high porosity hair, including product suggestions from GIRL+HAIR that will transform your hair care routine.
High porosity hair features a lifted cuticle layer, allowing it to absorb moisture like a sponge. However, this also means it loses moisture quickly, resulting in dryness, frizz, and damage. Effective care is the key to overcoming these challenges.
To help nourish, moisturize, and repair highly porous hair, it's important to use products that have the right formulation for this hair type. Typically, this will involve using hair care products that include "heavier" ingredients like oils or butter.
Avoid Harmful Ingredients: Steer clear of sulfates, parabens, and silicones in your hair products, as they can strip natural oils and exacerbate high porosity issues.
Lukewarm Water: Use only lukewarm water for washing and conditioning to prevent cuticle damage.
Gentle Drying: Dry your hair with a cotton T-shirt instead of a towel to minimize friction and breakage.
Limit Heat Styling: Minimize heat styling or use a lower heat setting, always apply a heat protectant product.
High porosity hair may absorb moisture with ease but has difficulty retaining it. However, with the right products and strategies, you can enhance the health and manageability of your hair. Unlock the secret to stunning high porosity hair with these tips and recommended products from GIRL+HAIR, and watch your locks transform into the gorgeous, healthy hair you've always wanted.