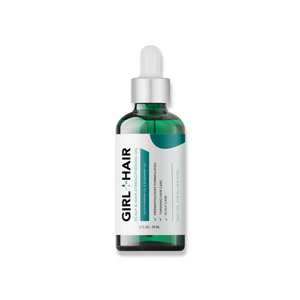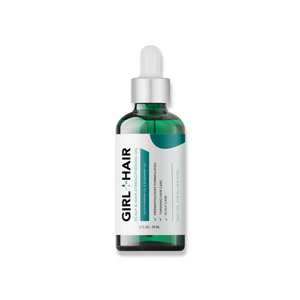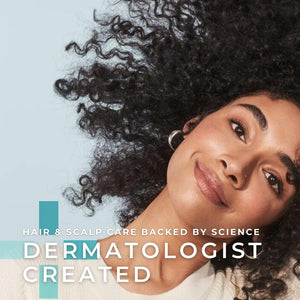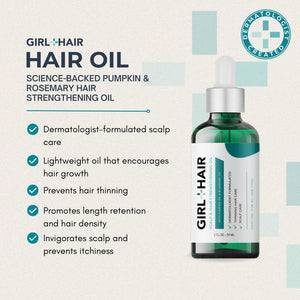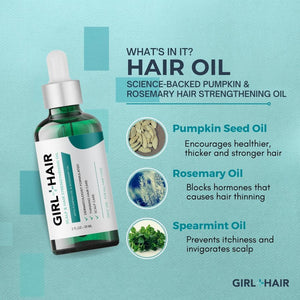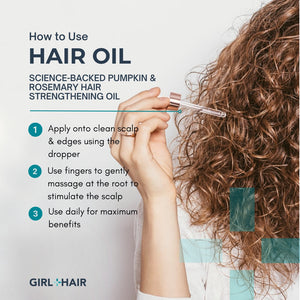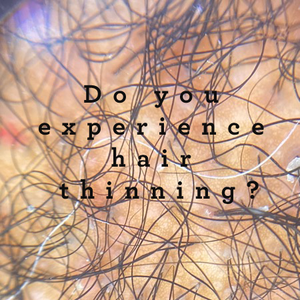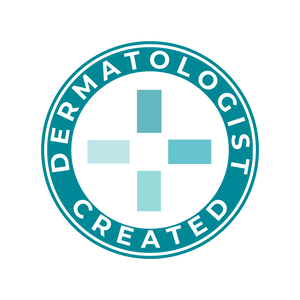 Description
Experience the power of nature with our Daily Scalp & Hair Strengthening Oil. Formulated with a blend of natural ingredients, including pumpkin seed oil, rosemary oil, and peppermint oil, this hair oil helps promote healthy hair growth while nourishing and strengthening your hair.

Our oil is backed by scientific research, with a comparative trial showing that pumpkin seed oil was as effective as minoxidil 5% topical foam in treating female pattern hair loss.

Not only does our hair oil promote hair growth, it also helps improve the overall health of your hair by providing essential moisture and nourishment. Its easy-to-use applicator tip allows for precise and mess-free application directly to the scalp.

Our hair oil is free from sulfates, parabens, and alcohol, making it a safe , gentle and lightweight option for all hair types. Add it to your daily hair care routine for stronger, healthier, and more beautiful hair.
Ingredients
Glycine Soja (Soybean) Oil, Cucurbita Pepo (Pumpkin) Seed Oil, Rosmarinus Officinalis (Rosemary) Leaf Oil, Vitis Vinifera (Grape) Seed Oil, Simmondsia Chinensis (Jojoba) Seed Oil, Helianthus Annuus (Sunflower) Seed Oil, Mentha Spicata (Spearmint) Essential Oil, Eucalyptus Globolus (Eucalyptus) Leaf Oil, Aloe Barbadensis (Aloe) Leaf Oil
Directions
Use the dropper to apply the oil directly onto the scalp.
Use your fingers to massage the oil gently into your scalp, focusing on areas where you are experiencing hair loss or thinning.
Use daily for maximum benefits.
Daily Scalp and Hair Strengthening Oil with Rosemary Oil and Pumpkin Oil for Healthy Hair Growth | Girl and Hair
"I am on my third bottle and I have noticed significant growth. Plus it smells great and I love the tingle on my scalp." - Rachel L.
Expertly formulated by a female dermatologist, backed by scientific research
Scientifically proven pumpkin seed oil promotes hair growth - see clinical study: Pumpkin seed oil vs. minoxidil 5% topical foam for the treatment of female pattern hair loss: A randomized comparative trial
Rosemary oil helps prevent hair thinning and encourages healthy hair growth
Infused with nourishing grape, jojoba, and sunflower oils, as well as invigorating spearmint, eucalyptus, and aloe vera oils to promote a healthy scalp
Suitable for all hair types, and for daily use
Convenient dropper tip for easy application directly to the scalp
Contains 2 fl.oz/59 ml of product for long-lasting use

COVID-19 + Shipping + Refund
We offer free ground shipping for orders over $75! We also offer a refund if you are unhappy with your purchase. Please read our COVID-19 + Shipping + Refund policy below!